Message from the President/CEO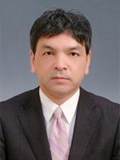 IIDA ELECTRONICS CO.,LTD.
CEO/President Iida Akiyoshi
Greetings to everyone, I sincere gratitude for continuous support.
Since August 1970, the company has been involved in the design and manufacture of various kinds of electronic equipment, including power instruments. Among the major changes in the economic conditions of recent years, in the field of electronics technology has been evolving. In addition, the needs of our customers become diverse and complex.
Our company hope in terms of quality and technical aspects, and work tirelessly to meet the needs of everyone. We want to contribute to the society through electronics technology in the future.
In the future, I would like to ask for your continue patronage.
Management Policy
We contribute to the society by technology and inventive ideas.
All employee devoted in pursuing one's idea